If your nonprofit has an annual operating budget of $50,000 or less, you can qualify for a free version of Exceed! Basic Donor Relationship Management software.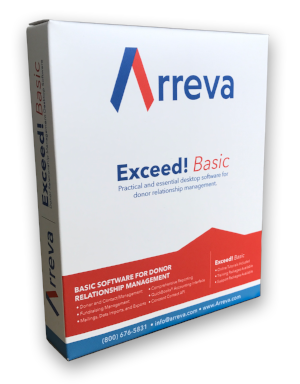 The Arreva donation program at TechSoup provides fundraising and donor management software to eligible nonprofits, charities, and public libraries throughout the United States.
You can use Exceed! Basic to streamline and automate many of the routine but time-consuming tasks associated with fundraising and donor management, and focus more time and resources on your mission.
If eligible, your organization may receive one Exceed! Basic product per fiscal year (July 1 to June 30) and one Exceed! Premier product within the lifetime of the organization. Arreva offers both donations and discounts, depending on your organization's annual operating budget.